Generative Workshop Faculty
Rodger Kamenetz
Rodger Kamenetz is a poet, author,  professor emeritus of English and Religious Studies. He is best known for The Jew in the Lotus, an international best-seller now in its 40th printing.  He's published fifteen books of poetry and prose, among them Stalking Elijah which won the National Jewish Book Award for Jewish Thought and The History of Last Night's Dream which was featured on Oprah Winfrey's Soul Series.  His other books of Jewish interest include Terra Infirma and Burnt Books a dual biography of Rabbi Nachman of Bratzlav and Franz Kafka. His recent books of poetry include  Yonder and Dream Logic. His latest book, The Missing Jew: Poems 1976-2022 represents a forty-six year project in Jewish poetry. Rodger founded  Natural Dreamwork  and leads an international group of practitioners.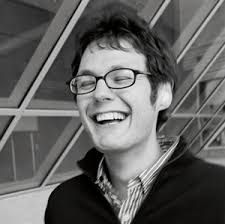 Ilya Kaminsky
Ilya Kaminsky was born in Odessa, former USSR and came to USA in 1993 when his family was granted asylum by the American government. He is the author of Dancing in Odessa (Tupelo) and Deaf Republic (Graywolf) as well as co-editor of Ecco Anthology of International Poetry (Harper Collins), Homage to Paul Celan (Marick) and many other books. He has also translated books by Marina Tsvetaeva, Polina Barskova, Boris and Ludmila Khersonsky, among others. His work has received The Los Angeles Times Book Prize, The Guggenheim Fellowship, and was shortlisted for the National Book Award and National Book Critics Circle Award.
Alicia Ostriker
Alicia Ostriker has published seventeen volumes of poetry, including The Volcano and After; Waiting for the Light; The Old Woman, the Tulip, and the Dog; The Book of Life: Selected Jewish Poems 1979-2011; No Heaven; The Volcano Sequence; and The Imaginary Lover, winner of the William Carlos Williams Award. She was twice a National Book Award Finalist, for The Little Space (1998) and The Crack in Everything (1996), and twice a National Jewish Book Award winner. Her poetry has appeared in The New Yorker, American Poetry Review, The Atlantic, Paris Review, Yale Review, Ontario Review, The Nation, The New Republic, Best American Poetry, The Pushcart Anthology, and many other journals and anthologies, and has been translated into numerous languages including Hebrew and Arabic. Ostriker's critical work includes the now-classic Stealing the Language: the Emergence of Women's Poetry in America, and other books on American poetry and on the Bible.